Dallas Center-Grimes CSD has launched ParentSquare—a simple and unified school-to-home communication platform—to reach and engage every parent, helping ensure all parents have the opportunity to actively participate in their children's education. ParentSquare is now available for staff and parents to use on their computers or mobile devices.
By unifying multiple tools into one communications app and service, ParentSquare provides a seamless experience for parents and staff. Parents will be able to keep track of news, activities and events from all their children's schools in one place. 
DCG CSD hopes that ParentSquare's intuitive, two-way platform will foster greater communication and family involvement. With ParentSquare, parents can enjoy photos posted by teachers, fill out forms and permission slips, sign up for parent-teacher conferences, check grades and attendance, and much more. School staff and parents can engage in both one-to-one and group messaging with real-time language translation. 
"Effective school-to-home communication has never been more important, which is why DCG adopted the ParentSquare communication platform. We're looking forward to reaching 100% of our families no matter where they are, unifying all our communications tools," says AJ Ellingson, DCG Director of Communications. 
DCG's partnership with ParentSquare will enable stronger engagement between school and home, and help empower everyone within the school community to stay connected and informed. For more information on ParentSquare, please visit www.parentsquare.com. 
Key Dates at DCG
DCG families will be receiving activation emails during the second week of July.
Monday, July 10 – Activation emails sent to Dallas Center-Grimes High School families
Tuesday, July 11 – Activation emails sent to Oak View and DCG Middle School families
Wednesday, July 12 – Activation emails sent to Dallas Center Elementary and Heritage Elementary families
Thursday, July 13 – Activation email sent to North Ridge Elementary and South Prairie families
ParentSquare App
ParentSquare offers a mobile app that will allow families to receive information from DCG wherever they may be.
  ParentSquare IOS – QR Code                        ParentSquare Android – QR Code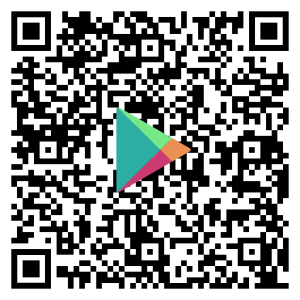 Student Square
DCG students in grades 5-12 will receive StudentSquare activation emails on Monday, July 24. Messages/content sent via DCG staff will be available by using ParentSquare on a desktop device or the StudentSquare app.
Click here to download the StudentSquare app.
ParentSquare Resources